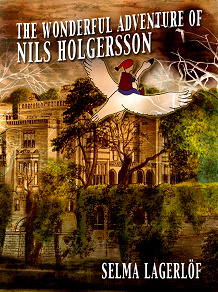 Isbn:
978-91-8715-502-4
Publisher:
Grammofonbolaget
Category:
Novels
Accessible since:
October 2012
---
The wonderful adventure of Nils Holgersson
The Wonderful Adventure of Nils Holgersson is an exciting novel by Selma Lagerlöf, and the first edition was published 1906th.
The book is about Nils Holgersson, a boy who gets turned into a goblin and on the back of a goose is allowed to travel through Sweden.
The goose is a white tame goose named Marten and he decides to fly with the gray geese, and he is welcomed by the lead goose Akka, who is named from the Lapland mountains.
With Nils on his back (which is a familiar figure) they set off on an exciting journey and we still enjoy this classic book over a century.
Read sample
(Download)
---